Spain's Expat Numbers Shrink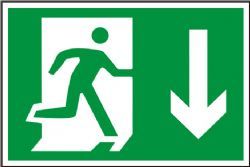 A report issued earlier this morning by Spain's National Institute of Statistics (INE) has revealed the social impact of the ongoing recession and increasing levels of unemployment.
Despite the population of Spain growing by almost 20% during the boom years of 1998 and 2008, the population has slowly declined over recent years. For 2012 alone the number of resident registered in Spain fell by almost 114'000, to leave the population standing at 46.7 Million.
The report revealed how 314'358 people arrived in Spain, whilst a total of 476'748 people left the country, leaving a net loss of 162'390 residents.
Of the 476'748 who left the country, some 417'023 – around 85% - were foreign nationals. With an estimated 5.5 Million foreign citizens being resident in Spain, this leaves the country's number of expats shrinking by around 8% during 2012.