Bank of Spain : "Q2 shows signs of improvement"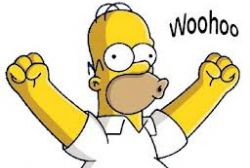 Recent data on Spanish economic activity showed signs of improvement from a quarter earlier, the Bank of Spain said in its monthly report on Wednesday.
The Spanish economy contracted by 0.5% in the first quarter of the year from a quarter earlier and the government has indicated it expects signs of growth by Q3.
"The most recent information, for the second quarter, points to an improvement in most indicators referring to demand and activity and a slow down in the contraction," the central bank said.
Spain reported its seventh quarter of economic contraction from January to March and many economists don't expect growth until the end of the year at the earliest.