Spain's 'Sale' of Residencia "Repugnant"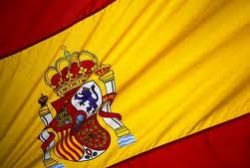 The spokesperson for FACUA-Consumers in Action, Rubén Sánchez, has accused the Government´s measures to "sell residence permits" to foreigners who can invest in property over €500 000 or buy over €2 million of public debt, "whilst it tries to get rid of illegal immigrants in Spain and denies them their right to health" as "repugnant".
"Whilst the Government is trying to make immigrants who can´t legalise their situation because no one offers them a work contract leave, it has now started to sell residence permits to rich foreigners", Sánchez condemns.
The decision approved last month in the Council of Ministers "is not ethical", he points out. "It is a true embarrassment that this Government appears to be willing to sell its soul in exchange for money", the FACUA Spokesperson complained.
"The excuse that other countries are doing it as well is unacceptable", he added.
The Government spokesperson and vice-president, Soraya Sáenz de Santamaría, assured the Council of Ministers in an earlier press conference that other countries such as Portugal, Chile, Italy and the United Kingdom are taking similar measures to attract investment in an "ordered and disciplined" way.
Source :
FACUA : The Government will sell residence permits to rich foreigners whilst making illegal immigrants leave .