Scam concerns over Spain's new Energy Certificate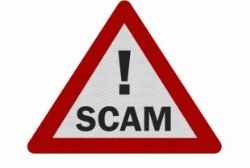 One Month since the introduction of the new Energy Efficiency Certificate (EEC) and already there are major concerns with scams offering cheap certificates. It's hardly surprising that the new legislation has bought out the cowboys. What is surprising to the professionals is how fast the illegal marketing has occurred.
"A general reduction of prices is not bad in itself," says Fidel Perez Montes, Director of Diversificación y Ahorro de la Energía, IDAE, "the problem is whether this reduction is accompanied by suspicious practices."
For example, the Colegio de Aparejadores de Madrid has discovered advertisers that guarantee the highest rating (A), "something that turns the certificate in to a mere triviality when the initiative is crucial if we want to reduce CO² emissions to achieve more energy efficient homes and buildings," says Jesús Paños, President of the college.
José Antonio Galdón
Another malpractice is to offer the certificate without visiting the premises "This is not acceptable in anyway," says Jose Antonio Galdón, President of the General Council of Industrial Engineering of Spain, who explains "the Royal Decree requires a skilled and authorized professional to survey the property."
Further concerns are about the cost of the certificate compared to the prices in the UK. Energy Performance Certificates were introduced in England and Wales in 2007 as part of the Home Information Packs (HIPs) for domestic properties. When the requirement for HIPs was removed in May 2010, the requirement for EPCs continued and this created a price war between assessors gunning for work. Some of those same assessors are offering their services here, which they are not legally authorised to do.
An EEC must be issued by an architect, engineer, or a qualified technician who is authorised to undertake building projects and thermal installations for buildings (this is important because not all architects and engineers are certified). They must belong to an official provincial association (colegio oficial) and have a member number. This allows them to offer their services professionally. If the assessor is not authorised then it will be impossible to register the certificate.
Jose Antonio Galdón emphasizes that for a house, "I would become suspicious of those who offer cheap certificates. The price you should expect to pay is between €200 - €300 per household".
This price is the average cost of an Energy Efficiency Certificate across mainland Europe. In addition, those who breach the rules are liable for prosecution with fines up to €6,000.
Recommended Reading
• How to Guide : Spain's Energy Efficiency Certificate
• News : Royal Decree Clarifies Spain's Energy Efficiency Cerfificate
• ECC : The Electrician's Perspective
• ECC : The Lawyer's Perspective
• ECC : The Surveyor's Perspective