Spain will fight EU over shipping tax relief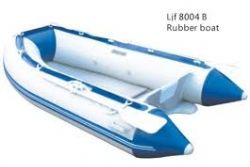 Spain will contest a European Commission decision expected later this month that would mean repayment of more than €3 billion in tax benefits granted for the purchase of ships between 2005 and 2011, Industry Minister Jose Manuel Soria said on Monday.
EU Competition Commissioner Joaquin Almunia said last week that he would ask the Commission to rule on July 17 that companies that purchased ships or financed shipbuilding must return tax benefits they received in those years under the Spanish tax scheme because they constitute state aid.
A range of Spanish companies, from the textile sector to banks, invested in shipping to receive the tax benefits, which they would have to return if the Commission accepts Almunia's recommendation.
"We are trying to get Mr. Almunia not to take the decision he has announced," Soria told reporters on Monday at a conference he attended.
Soria said a reversal of the tax benefits - which have not been applied for two years - would cause "irreversible and irreparable" harm to Spain's shipbuilding industry, which employs 80,000 people.
Almunia has said that shipbuilders themselves would not have to return any funds.
The European Commission began an investigation in 2011 into the tax benefits. At the time, the Commission said the programme allowed maritime transport companies to purchase ships at prices between 20 - 30% lower than the market price.
Several banks in northern Spain, the heart of the country's shipbuilding industry, benefited from the tax breaks for financing ships.
Also, Spanish fashion group Inditex, owner of the Zara clothing retail chain, is among the companies that benefited from the tax programme by taking minority stakes in shipping companies.