Expat life still popular, but in different destinations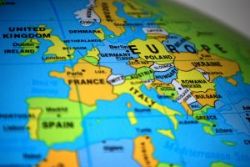 The expat lifestyle still appeals to a third of the UK's population, but traditional destinations such as Spain have fallen out of favour.
That is according to research carried out by GlobalVisas.com, which interviewed 1,500 over-40s in order to gauge a sense of the national feeling.
Around 35% of those polled said that a life abroad would be preferential to one in the UK, with the US, Australia and Canada coming out as the top destinations, reports the Telegraph.
This is a stark difference to the findings of a year ago, when Spain was by far the most tempting choice for anyone looking to move abroad.
It is not just those thinking of taking up the expat lifestyle that have fallen out of love with Spain, but many of the Brits who were already living there too.
Thousands of people who had made a life for themselves on the Costas have returned home due to the Spanish housing price crash and worries about increases to taxes.
Add to that the high level of government debt and unemployment issues and it is not surprising to see that Spain has moved down the list to number four.
Other destinations that are losing favour include France, which was chosen as the number 1 choice for 15% of people compared to 22% a year ago, and Greece, which is no longer in the top 10.
Despite languishing at number 10 on the list, those thinking of becoming expats should seriously consider Germany.
Property prices in the country remain relatively cheap and it has a stable economy with taxes low for expats and locals alike.
The Organisation for Economic Co-operation and Development recently estimated that property prices in Germany were 20% lower than they should be.
In contrast the same body suggested that those in France were 35% too high, making it clear that purchasing a house in Germany at the moment would be a much better investment.
Click here to read More News Stories by Expatriate Healthcare?