Spain ousts Greece as top of euro-zone jobless ranks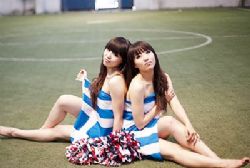 Euro-zone unemployment in May rose compared to the previous month, reaching a new high of 12.1%. The jobless rate for the EU countries as a whole, meanwhile, held steady at 10.9%, according to figures released on Monday by the EU statistics office, Eurostat.
According to these figures, Spain has once again overtaken Greece as the EU country with the highest unemployment rate.
The Eurostat figures show that unemployment rose in Spain by one-tenth of a percentage point in May to reach 26.9%. Greece, meanwhile, registered joblessness of 26.8%, according to March data (its statistics follow different time frames).
The rise in unemployment in Spain came despite the fact that the number of people out of work actually fell, from 6,087,000 in April to 6,085,000 in May. However, the active population - i.e. the number of people of working age - also fell for this period, which explains the percentage rise.
Eurostat's figures are based on a monthly projection of the Active Population Survey data, which is still the best way to measure unemployment in Spain. According to the most recent surveys, which correspond to the first quarter of this year and were published in April, at the end of March there were 6.2 million people out of work in Spain, with an unemployment rate of 27.16% of the active population.
Youth unemployment in Spain has also risen, despite a similar fall in the number of young people out of work, which went from 955,000 in April to 946,000 in May. The unemployment rate among under-25s rose from 56.2% in April, hitting 56.5% in May.
The Eurostat data showed that in May there was a total of 26.4 million people without work, of whom 5.5 million were under the age of 25.