Spain unemployment figures discrepancy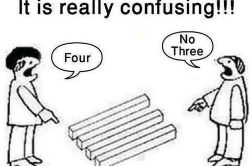 Spain's unemployment figures fell by 2.6% to reach 4.8 million people in June, more than had been expected, according to government figures released earlier today.
June represented the 4th consecutive monthly fall and the steepest seen in one month since comparable statistics began in 1997.
Analysts attributed it largely to both the start of the summer holiday period, and to an increase in tourism in general - the only sector to have put up a credible fight in the face of Spain's worsening economy.
However, when compared to June 2012, the number of job seekers increased by 3.2%.
Spain's National Institute of Statistics - the INE - which "uses a wider calculation method", had previously reported that 6.2 million people were unemployed by the end of Q1 of 2013, which calculates the level of unemployment as 27.2%
Meanwhile, EU statistics body Eurostat says the unemployment rate fell to 26.9% in May.
Surely the real question has to be the discrepancy between the 6,2 Million Unemployed calculated by the INE, and the 4.8 Calculated by the Government. Who are these missing 1.4 Million people exactly, and why can't anybody seem to agree on what, if anything, they do for a living ?