Eroski win award for promoting child health in Spain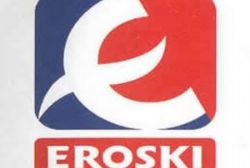 Spanish retailer Eroski has received two awards for its educational program on healthy habits for children. El Chupete, the first international festival for children's advertising and communication, awarded Eroski with the accolade on 27 June for the promotion of awareness of healthy habits amongst schoolchildren. The retailer scooped the accolade in El Chupete's 'Promotion/Point of Sales' category for its educational programme on food and healthy habits, which aims to help prevent obesity and increase healthy food behaviours amongst 9-12 year-olds.
Along with workshops in-store and in schools, Eroski's programme features a web page with videos, comics and easy recipes for cooking with children, as well an animated duo of characters, Tix & Loy, who embody the values of the program, according to Eroski. The programme was developed during the 2012/2013 school year and will have an even greater bearing during the 2013/2014 period.
Eroski received a second El Chupete award for the packaging design of a new range of cereal products aimed at children, featuring eight different animals and an on-pack game.
According to the retailer, 10% of its benefits go towards social initiatives annually, including the promotion of healthy lifestyles, consumer education and environmental protection.
Source :