Expats may have to return home if Britain leaves EU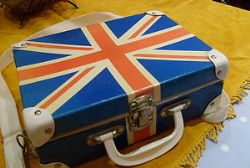 A large number of expatriates could be forced to return home if Britain leaves the EU, a report for MPs has suggested.
As many as 1.4 million Brits residing abroad could face losing their pension entitlements under the co-ordinated benefits system if the country drops out of the union.
Without such support the majority would not be able to continue their lifestyles in the destinations they have chosen, reports the Telegraph.
The 112-page study drawn up in order to investigate the implications of leaving the EU also suggested that farmers and fishermen would suffer due to a lack of subsidies and the need to redraw fishing grounds.
Benefits would include more freedom to negotiate international agreements and abandoning the EU's Working Time Directive.
This would have a particular impact on the NHS, where working hours could be redesigned to maximise resources, research from the House of Commons Library suggests.
The government would need to fill the policy vacuum that would be created by leaving the EU, but in the long run it would save them contributions of £10 billion a year.
A referendum is expected to be called on membership of the EU by 2017 and the prime minister David Cameron has pledged to renegotiate Britain's role within it.
Withdrawal from the EU would restrict free movement between Britain and Europe for British nationals and foreigners alike.
This would have a direct impact on the 1.4 million people living on the continent.
The study noted: "It is possible that restrictions on entitlement to benefits, along with other restrictions on rights of residence and changes to immigration status, could result in significant numbers seeking repatriation."
Brits living in the UK who have spent part of their working lives abroad could also find that their pension rights are reduced significantly if Britain is no longer part of the EU.
While the government could negotiate arrangements in order to help expats, without membership their sway is likely to be decreased.
Click here to read More News Stories by Expatriate Healthcare?