Creation of Spain's Independent Fiscal Authority to be Fast-Tracked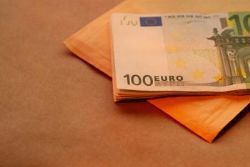 The National Government of Spain is moving forward with plans to create an Independent Fiscal Responsibility Authority.
The new entity, which will be similar to the UK's Office for Budget Responsibility, will be tasked with ensuring that Spain complies with principles of budgetary stability and financial sustainability.
Responsibilities will include the reporting of public finances of central, regional and local government in Spain, and the social security system. It will also compile and submit forecasts and projections on the key macroeconomic variables on which budgets are based.
Ministers originally approved draft regulations to establish the authority on April 12th, with the Government announcing last Friday that the Draft Constitutional Law would now be presented to Parliament for final approval and fast-tracking into operation.