Golf holidays in Spain remain integral part of the country's economy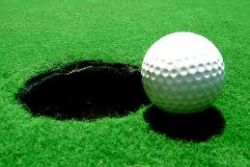 Keeping true to the country's profitable tourism industry, golf holidays in Spain remain as popular as ever and continue to contribute significant amounts of money to the Spanish economy each year.
With more than one million foreign tourists visiting Spain annually to play golf it only helps to reinforce the country's reputation as a top golfing destination, backed up by a recent report by KPMG's Golf Advisory Practice.
In the report, published at the end of April, Spain was named as the most popular destination in the world for golf tourists who are said to spend more than 1 billion euros in the country every year.
The reason golf tourism is looked upon so favourably is because of the type of tourist it attracts, and in Spain, with its plentiful luxury golf resorts and a very good climate, it's easy to see why the country is capable of attracting the more sophisticated tourist.
The International Association of Golf Tour Operators (IAGTO) report that the daily spend of a golf tourist in whichever destination they happen to be in is frequently at least double that of an average leisure tourist, while in Spain that is said to be even higher at 120% more per person, per day.
This likely comes down to the range of goods and services golf tourists typically spend money on that a normal leisure tourist wouldn't, including the golfing facilities and equipment themselves.
On top of this, more than a third of golf holidays in Spain (35%) are group bookings of 8 to 12 people; with Americans, Canadians, Brits, Scandinavians and Germans being amongst the most popular visitors.
KPMG's report also found that the majority of golf holidays lasted between 4 to 7 nights, with just 22% travelling for 1 to 3 nights. Meanwhile, the same percentage – 22% – travelled for 8 nights or more.
It also shed light on which factors golf tourists tend to consider most when deciding on which destination they are going pick for their golf break.
Perhaps expected, the cost of the trip is the number one factor taken into account, closely followed by the quality of the course, accessibility, standard of accommodation and climate; while the number of courses available is the least important factor.
Spain's Costa del Sol is a particular hotspot for golf tourism, with the area boasting more than 50 courses including the Valderrama Golf Club – one of Europe's most well known courses and once rated the top course in mainland Europe by Golf World magazine.
Golf holiday sales across the globe increased by 9.3% in 2012 compared to 2011 and it's argued that in Spain, it could be a good time to invest in Spanish property in order to capture the golf holiday market.
Golf on the whole in Spain has witnessed a boom over the course of the past decade, which has seen the sport become the 3rd most popular by member numbers with an 80% increase resulting in the construction of 180 new golf courses in this time.
If you're a golf tourist planning a trip to Spain, holiday lets and hotels tend to be plentiful in popular golfing areas so finding accommodation should not be a problem for your stay.
Source :