Repsol Delays First Shale-Gas Project in Spain After Frack Ban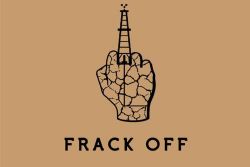 Repsol, Spain's largest oil producer, delayed starting to explore for shale gas in the north, where a local government has outlawed drilling projects that use water-intensive hydraulic fracturing.
The company had targeted July to begin seismic studies at its Luena project that extends over 290 square miles across the Cantabria region, where energy trade groups say Spain's richest shale gas deposits lie. Repsol's first domestic shale search can't begin yet because several "requirements" haven't been met, according to a company official who requested anonymity, as no announcement has been made. He declined to give specifics.
In April, the Cantabrian government enacted Spain's first ban on the use of hydraulic fracturing, or fracking, blaming risks of polluting drinking water. The rule blocks companies seeking to blast water into shale deposits within the region's boundaries, though it's less clear how projects extending to other regions are affected. Luena stretches from Cantabria to Castille & Leon, a situation that normally would be regulated by the nation's Industry Ministry, exploration companies say.
Spain has enough prospective natural-gas resources to satisfy more than 70 years of domestic demand, according to the Spanish fossil fuels trade group Aciep. That has prompted government proposals to reinforce environmental safety measures while at the same time ease the way for international oil and gas companies such as Canada's BNK Petroleum Inc and San Leon Energy Plc to produce the commodity, cutting Spain's dependence on imports and potentially lowering local energy prices.
6-Year Licence
A recent draft law pushed by Industry Minister Jose Manuel Soria seeks to add fracking to a national hydrocarbons law that forces all companies that want to use the fracking "stimulation" technique in shale to submit environmental impact studies. Simultaneous efforts by the Agriculture Ministry seek to shorten the time frame in which environmental studies are done.
Repsol's Luena project was licensed in 2011 for 6 years during which the company is required to invest at least €30 million in exploration.
The area's resource potential will also be examined through shallow and deep test wells, according to a February report Repsol commissioned from engineering consultant URS. The Madrid-based company was set to start searching for gas in July, according to the report.