Spanish banks do not need new EU aid at present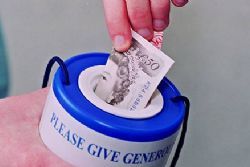 Spain's banks do not at present need further European aid, according to a document prepared by the European Commission and the ECB on Friday.
Spanish lenders, hit hard by a 5 year on-off recession and burst property bubble, have received financial aid from Europe of €41.3 billion of a potential line of up to €100 billion.
"There is at present no reason to foresee further program disbursements," the report said. The aid was used for the recapitalization of state-aided banks and a capital injection into a so-called bad bank that took on bad loans and devalued property assets from the financial system.
The report, which also involved experts from the IMF as an independent monitor, said ensuring bank profitability represents a major challenge given low interest rates and rising bad debts.
"A prolongation of the negative trends in unemployment, real incomes and solvency of companies beyond current expectations will heighten risks particularly for weaker banks," the report said.
The stability of the Spanish financial sector may still be impaired by uncertainty over burden sharing, to what extent losses can be passed on to investors in the banks, the document said.
In addition, there is uncertainty over arbitration processes by which some investors will seek to prove they were missold complex hybrid investments in the banks, the document said.