Stranded Family's Spain EHIC Nightmare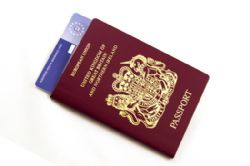 A British couple, who have finally managed to escape from their "nightmare" in Spain, should be held as an example to those traveling abroad, for whatever reason.
Despite being more than 6 months pregnant, Zowie Lyons of Horsforth near Leeds, and her partner, Sam Hilton, decided to visit relatives in Spain for a short break back in January of this year.
However, when baby Ellizeah arrived 13 weeks early, and weighing just 2lb 2oz, specialist life-saving treatment was required at Alicante Hospital to ensure the baby's survival.
The seriously ill baby underwent a life-saving operation to mend a hole in her intestine, followed by another operation on her intestine and surgery on a vein to her heart. She also suffered from fluid on her brain and a haemorrhage.
Zowie was also taken ill with complications following her caesarean and suspected gallstones.
Although medical treatment was covered under reciprocal arrangements as part of the EHIC Scheme , the couple had not taken out insurance to cover their own living expenses during these last 6 months, or the cost of transport back to Britain.
The couple were able to remain in Spain for the six-month period thanks to the generosity of friends and family in both Spain and the UK, but the event is a perfect example of the difference between the EHIC Scheme and Travel Insurance , and why it is important to carry both when visiting Spain as a Foreign Resident.