Gibraltar dejected after Spain blocks membership bid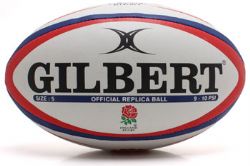 The Gibraltar Rugby Football Union (GRFU) has expressed bitter disappointment after the tiny British overseas territory's bid to join the European Rugby Association (FIRA-AER) was blocked by Spain on Saturday.
Gibraltar's rugby players were trying to emulate their football counterparts, who were accepted as members of governing body UEFA in May in the teeth of Spanish objections, but were denied in a vote of FIRA-AER members in Stockholm.
Chad Thomson, GRFU general secretary, said the organisation had failed to win the necessary two-thirds majority "despite meeting all the criteria" for membership.
Jose Maria Epalza, a Spaniard who is the FIRA-AER general treasurer, had been allowed to make a speech against Gibraltar's membership bid despite it not being on the assembly's official agenda, Thomson said.
"Rugby lost and politics won today," he told Reuters by telephone from the Swedish capital.
"We are a new union with some good players and this will stop the growth of the rugby family.
"Rugby likes to distinguish itself from other sports in terms of fair play but that wasn't the case here."
Spain still claims sovereignty over Gibraltar after it was ceded to Britain under the 1713 Treaty of Utrecht.
An edict from the nation's sports council (CSD) to sports federations instructs them to block any membership application from organisations in Gibraltar.
CSD president Miguel Cardenal, a state secretary, welcomed the outcome of Saturday's vote and said it was positive that "sport and politics had not been allowed to mix".
"The Spanish rugby federation (FER) must be congratulated, their president Javier Gonzalez Cancho, as well as Jose Maria Epalza...for the way they defended their position," Cardenal was quoted as saying in local media.
"And it must be reiterated that sport and politics, as we have made clear in similar situations, must follow different paths."