Spanish ruling party funded itself illegally, says ex-treasurer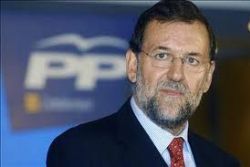 Spain's ruling Partido Popular funded itself illegally through kickbacks for at least 20 years, former treasurer Luis Barcenas told El Mundo newspaper in an interview published on Sunday.
Barcenas, in jail without bail as the High Court continues a pre-trial investigation into profiteering charges against him, is the central figure in 2 major graft cases which have damaged the credibility of the PP.
Corruption scandals have crushed faith in Spain's 2 major parties and angered Spaniards suffering a long-running recession marked by high unemployment, spending cuts and tax hikes.
Barcenas said in the interview with the El Mundo editor Pedro Ramirez, conducted days before he consigned to a Madrid prison because of flight risk, that the PP received kickbacks from construction magnates in return for contracts in regions governed by the party.
El Mundo journalist Eduardo Inda declined to say why the paper had delayed publishing the story in an interview with La Sexta television late on Saturday.
Barcena's lawyer, Alfonso Trallero, was not available for comment on Sunday. A spokeswoman for the PP declined to comment on the interview.
Barcenas is charged with money laundering, bribery, tax fraud and other crimes in an investigation into a group of businessmen suspected of putting on campaign rallies for the PP in exchange for kickbacks.
In a separate case, he is under investigation for allegedly running a PP slush fund that took donations from companies and distributed them to party leaders in cash.
In January, El Pais published excerpts of two decades of handwritten accounts allegedly recording movements of cash in and out of the secret fund.
In Sunday's El Mundo interview, Barcenas said the papers were genuine and were a fraction of the documents he had detailing the illegal financing of the party.
Barcenas, who until now had said the documents were not in his handwriting, said he had lied about this as an act of loyalty towards Prime Minister Mariano Rajoy, El Mundo reported. PM Rajoy, former PM Jose Maria Aznar and other top PP officials whose names appear in the documents have repeatedly denied receiving illegal payments.
Investigating judge Pablo Ruz said when he sent Barcenas to jail last month that the former treasurer, who worked for the PP for nearly 3 decades, had failed to explain the origin of up to €48 million held in Swiss bank accounts.
Barcenas said in the El Mundo interview the money in these accounts was completely legitimate and had nothing to do with the PP but was the result of investments in the stock market and other business interests.
Support for the PP has crumbled to 23% from 45% at the time of the November 2011 general elections, a poll published on Sunday in El Pais newspaper showed.
The Socialist PSOE party has failed to capitalize on the PP's falling popularity, with just 21.6% of those surveyed saying they would vote for the opposition party.