Spain's richest man Ortega ordered to pay €33m taxes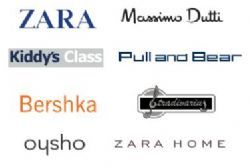 Spain's richest man, Amancio Ortega, will have to pay €33 million for back taxes owed from 2001 to 2003 after a Supreme Court rejected his final appeal in a dispute with tax auditors.
In their ruling published on Thursday, the justices said that there had been a misinterpretation of the law regarding the taxes filed by Ortega, founder of Zara and former chairman of Inditex, which "does not imply fraud" or any attempt of concealment.
The controversy has its roots from the time Inditex was first listed in the Ibex 35. The estimated €1.3 billion that Ortega made through the sale of part of his shares were reinvested into 2 real estate investment companies with variable capital, known as Simcavs: Alazαn and Keblar.
Simcavs and Sicavs are partnerships that enjoy special tax privileges, paying 1% on profits in the same way as investment funds and other collective investment institutions.
The Finance Ministry did not question the tax rate applied on profits from these 2 Simcavs, but rather the taxes on the companies' total assets. Ortega's financial advisors designed a structure in which the Simcavs were linked to other family businesses.
Tax auditors in Galicia concluded that "this was a situation where the rules were abused."
Ortega appealed the ruling before the Galician regional High Court, which on March 3, 2011 determined he owed €32,789,394. That decision was upheld by the Supreme Court on May 21.