Expat argues immunity from Spain's divorce courts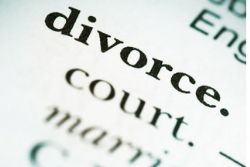 A wealthy property tycoon has successfully argued his case for immunity from the British divorce courts due to his loathing of the country's climate.
Paul Saward, an expatriate living in Spain, convinced the judge that his hatred for the British weather meant he no longer considered himself a resident of the UK, reports the Telegraph.
Maria Saward, his estranged wife, had chosen the English courts in which to battle her husband for a share of his fortune as they have been known to favour wives in such cases in the past.
Having met in Majorca in 2009 and married in Gibraltar, the pair had lived together in Alicante up until 2011 when Ms Saward left after a row.
Since then she has sought to receive a slice of the tycoon's wealth, but he has vowed not to give her a penny.
In court Ms Saward argued that her husband was disparaging of his new home in Spain and that he was more connected with Hampshire, where he was originally from.
She also pointed out that the majority of his property portfolio is based around Southampton, where his yacht is also moored for most of the time.
Judge Lesley Newton, presiding over the case, ruled that the English courts had no jurisdiction over the divorce proceedings.
She said: "Although the husband may well have expressed a dislike of Spain in forceful terms on many occasions, and whilst he may have contemplated a return to the UK, he had made no concrete plans to do so."
Ms Saward has since sought a reversal of the ruling in the Appeal Court, but Lady Justice Black upheld the original ruling last week.
The estranged wife said outside court: "I'm very upset. This marriage ruined my life completely.
"As far as I know the court's decision means I'm now still married. I don't know whether my husband has undertaken divorce proceedings in Spain or not."
It is unlikely that Ms Saward will receive half of the value of the property in Spain if the divorce is conducted in the country as the house was solely in her husband's name.
Click here to read More News Stories by Expatriate Healthcare?