USA to Pay Spain EU200 Mln to host missile shield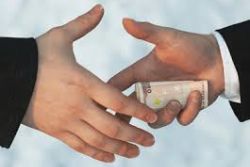 Spain and the US are expected to formalize an agreement in the coming weeks over the stationing of four destroyers at the naval base in Rota, Cádiz, for an initial period of over 4 years. The deal is worth EU200 mln to Spanish public company Navantia, which will be responsible for the maintenance of the four Arleigh Burke class vessels. The destroyers form part of the NATO missile defense shield and are equipped with Aegis combat systems capable of intercepting ballistic missiles.
The first 2 ships, the Ross and the Donald Cook, are scheduled to arrive at the Rota base in 2014, with the Porter and the Carney to follow in 2015. The destroyers will come with 1,100 military personnel and their families, which represents a shot in the arm for the local economy in one of the provinces hardest hit by Spain's prolonged recession.
Industry sources said that even more significant than the fiscal boon is the fact that the US has placed the upkeep of some of its most advanced military hardware in the hands of a Spanish company. "If they are satisfied, there will be more contracts; if they are not, they will find the easiest way to avoid honoring the contract's duration," the sources said.
To accommodate the US navy destroyers the existing wharfs at Rota have been extended and a new quay built, to avoid having to dislodge the Spanish navy vessels already based there.
The deployment in Rota is the 4th element of the missile defense shield, which will also include radar and interceptor installations in Poland, Turkey and Romania.