Spain's 10% Alcohol tax hike to "Damage Market"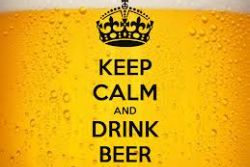 On June 24th the Spanish Government announced an increase of 10% on the taxes applied to spirits, whilst that on beer and wine would remain unchanged.
However FEBE - the association of Spirits producers in Spain - has revealed how the price increase will do little to help an already struggling market.
Sales of spirits in Spain stood at a total of 30.6 Million cases in 2003, but this had fallen by 2012 to reach just 21.3 Million, with sales largely affected by the last tax increase applied to spirits in 2005.
Last year the Spanish Government received €745 Million from taxes applied to the sale of spirits - down by 3.0% compared to 2011, inline with falling sales.
The CEO of FEBE warned that "a tax rise will produce the opposite of the desired effect, as expected volumes declines – and therefore direct and VAT tax takings – will offset any gains by the extra tax". He also complained that the duty increases will lead to further job losses in Spain's key agriculture, tourism and distillery sectors.