Spain Court overturns Andalusia Anti-Eviction Decree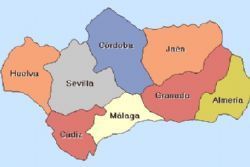 Spain's constitutional court has suspended a regional decree that makes it harder for banks to conduct evictions and penalizes lenders and real-estate firms for holding vacant properties, according to an anonymous source from the regional Government today.
The decree, which came into effect in April, favors people hurt by Spain's recession over the interests of the country's banks, including many that have received government bailouts. The PSOE government of Andalusia, Spain's most populous region, approved the measure, despite opposition from the PP central government in Madrid.
The source declined to give further details, nor were court officials willing to comment.
Spanish law now states that the court has 5 months to decide whether the decree violates constitutional rights or to extend the freeze.
The decree is controversial in Spain and has also come under fire from the EU's governing body, with the European Commission stating just last week how the decree could further undermine Spain's ailing financial industry, and in turn the entire economy.
Spain's recovery depends in part on whether the banking system, which received a €41.3 rescue from the EU last year, can unload foreclosed properties and mortgages that are in default.
At the same time, the measure has many supporters, who say evictions are becoming a serious problem in regions clobbered by high unemployment, such as Andalusia. Other regions are considering similar measures.
The decree allows the Andalusian government to expropriate homes in the eviction process and keep low-income families in their homes for up to 3 years. Authorities would collect 25% of household income in rent to compensate creditors.
The measure also imposes fines of up to €9,000 for each empty property held by banks or real-estate companies for more than 6 months.