Spain considers permanent residency for Saudis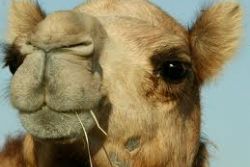 Spain is considering granting permanent residency to Saudi businessmen and investors in a bid to attract more investments from the oil-rich Gulf kingdom.
Saudi-Spanish Council president Abdullah Al-Rasheed said enticing wealthy Saudis to invest in the debt-laden European country could help it recover from its ongoing economic crisis. Spain's economy was one of the hardest hit during the 2008-09 recession and it is still struggling to recover, with an estimated 27% of the population unemployed.
Meanwhile, Saudi Arabia, the world's largest oil producer, is awash with cash.
Al-Rasheed said many Saudi businessmen were investing their spoils in Spanish real estate, industry and contracting and had expressed their desire for Spanish residency.
He said Spain welcomed the idea and it was being considered by the government. Under one proposal, Saudis would be granted permanent residency if they owned properties in Spain worth more than €380,000.
Al-Rasheed said he expected the Saudi request to be approved ahead of the next meeting between the countries in Madrid on September 18.
Recommended Reading
• Exodus : Movement of Jah People