Lifeline for Spain's tariff deficit fund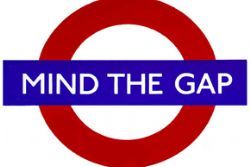 Spain's Electricity Deficit Amortisation Fund (FADE) will have to raise an additional €4.1bn in the bond market after the tariff deficits accumulated by utility companies exceeded €5.6bn last year, a draft law obtained by Reuters shows.
FADE, rated Baa3/BBB-/BBB, had already completed its original funding programme earlier this year to repay the deficits created by a gap in the cost of supplying power and the state regulated tariffs charged to the end-user.
FADE, established by the government in 2010 to issue bonds with the strength of an explicit and irrevocable sovereign guarantee, is able to securitise tariff deficit receivables until the end 2012, but cannot finance deficits accrued after that.
"We have to issue €4bn more, so we will do our maths to see how the programme must be extended," said a source close to discussions at the Spanish treasury.
"Some legal changes may follow now in order to adapt the prospectus to the new programme and guarantee size."
In total, the fund has issued bonds and private placements totalling €20.7bn since its inception, which also includes refinancing costs. So far this year, it has issued 3 benchmark-sized deals, all of which were little changed on Friday.
The amendment - which comes as part of a wholesale rethink of how Spain tackles its ongoing problem of mismatched regulated energy prices and costs - also includes a €4bn extension to FADE's government guarantee, which currently stands at €22bn.
"An additional amount of €4bn will provide sufficient margin to cover additional emission requirements and planned refinancing during the FADE life," the draft law stated.