Change of name for Spain's Alicante Airport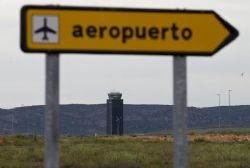 The Spanish State Gazette (BOE) today formally announced how Spain's Airports Authority - AENA - has changed the name of Alicante Airport.
In Bolletin reference number FOM/1316/2013 dated 12th July, AENA stated how Alicante El-Altet Airport will no be referred to as "Alicante-Elche Airport".
The change has come as the result of a direct request from the Mayor of the City of Elche, made in October 2nd last year.
The new name of the airport now falls in line with that of other European Airports, whereby the facility bears the name of the Host Town or City as well as the more commonly known destination.