Spain Property Sales dip 3.7% in May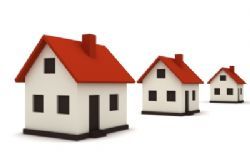 Spain's National Institute of Statistics (INE) has reported how the sale of Residential Properties fell by 3.7% in May of this year (compared to the same month 2012)to reach a total of 26'222 transactions.
Property sales of new build homes fell by 10.3% to reach 11,561, while resales actually increased by 2.3 % to a total of 14,661 sales, during the same period.
Purchases of non-subsidized houses represented 90.1% of the total, with its sales decreasing by 2.0% to a total of 23,881 transactions.
Meanwhile, purchases of subsidized houses fell by 17.8% year-on-year to a total of 2,341 operations.
Since the start of 2013, those buying a new property have been faced with paying a sales tax of 10% instead of the previous 4%, while not being able to benefit from fiscal deductions when buying a primary residence.
The introduction of this tax caused a spike in property sales towards the end of 2012 as buyers rushed to avoid paying the additional costs of purchase.
Property prices have been on the decline since the start of Spain's economic crisis in Q1 of 2008, yet property market experts predict that prices still have further to fall.
Popular areas of Spain with a surplus of properties for sale have seen average prices fall by as much as 55%, whilst more affluent areas with a higher demand for property has seen average decreases of around13%.