PSOE calls for Rajoy resignation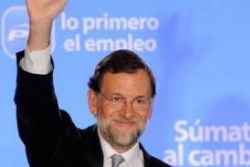 Senior politicians from Spain's PSOE opposition have demanded the resignation of PM Mariano Rajoy to resign after a report in El Mundo this weekend published evidence that he allegedly received slush-fund payments while serving in a previous government.
Previous information surrounding the on-going scandal has already damaged the image of Spain's Partido Popularity in the opinion polls.
The report in yesterday's edition on El Mundo claimed proof that Rajoy knew of illegal financing within his party by jailed former treasurer Luis Barcenas, and published details of text messages between Rajoy and Barcenas.