Deepening Spanish credit crunch could hit banks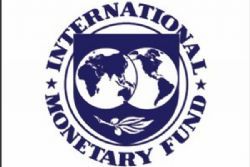 Spain's economic problems could tempt its banks to cut lending further, but they need to resist this and boost their capital ratios by cutting cash dividends or issuing new shares instead, the IMF said.
The IMF, which is monitoring Spain's banking reforms after a European bailout last year, said in a report on Monday the lenders' solvency had improved.
But economic problems including record unemployment had left the sector mired in a deepening credit crunch.
That pressure could push banks, whose profits will likely suffer, to further cut lending as they shore up capital, hitting growth and potentially forcing the government to rethink its plans for restructuring the sector.
"Financial sector dynamics still contribute to recessionary pressures, with credit contraction accelerating, lending standards tightening, and lending rates to firms rising," the IMF said, in its third progress report on the sector.
Spanish bank lending to the private sector was down 7% year-on-year in May and the contraction was one of the fastest among advanced economies, the IMF said.
Spanish banks, crippled by a 2008 property market crash, had to make billion of euros worth of provisions against losses last year to repair their balance sheets. The sector had to be bailed out with €41 billion in European aid to reinforce capital.
The European Commission has so far ruled out the need for extra cash to help Spanish banks.
RESTRUCTURING REVIEW ?
The IMF said Spain may have to revisit the plans it laid out with Brussels for bailed-out lenders if the credit contraction persisted. The rescued banks are supposed to shrink their balance sheets under current restructuring plans.
The IMF also urged Spain to clarify its plans for some state-controlled banks to avoid increasing the cost to taxpayers' if their business is hurt by uncertainty.
The Bank of Spain recently urged Spanish lenders to limit 2013 cash dividends to the equivalent of 25% of annual profit, to help them maintain capital.
The IMF added that Spain should consider helping banks boost their capital by changing the status of some deferred tax assets, which will no longer be counted towards capital under international Basel III rules being phased in.
Spanish lenders have built up close to €50 billion in these DTAs - created when a bank makes losses that it can offset against future tax bills when it returns to profit - and are lobbying the state to backstop some of them.
But in exchange banks should forgo cash dividends for a number of years, increase the pace of sales of distressed assets or ease the pace of credit contraction, the IMF proposed.
The IMF said Sareb, the 'bad bank' created to take on rescued lenders' soured property assets, should base its business plan on more conservative assumptions, after the vehicle projected house prices would rise again as soon as 2017.