Spain taken to court over EHIC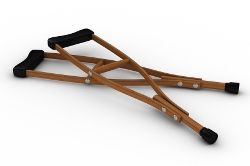 There has been much confusion relating to the European Health Insurance Card (EHIC) for holidaymakers and expatriates in Spain recently.
It seems that the authorities are not offering free emergency care to all those who hold it and the European Commission is now taking action.
The case, which is pitching Madrid against the European Union in court, highlights issues that have arisen with discrepancies in the system across the continent, reports the Telegraph.
Reports suggest that hundreds of people have been turned away from hospitals on the Spanish coast, told to pay in cash or claim on their insurance for emergency treatment.
Brussels has started the process of investigating the matter, which could lead to a fine, by asking the Spanish government to provide information on the cases.
All of the complaints being scrutinised involve European citizens in possession of an EHIC and have occurred in the last three years.
The way that the system is supposed to function is that member states provide free emergency care under reciprocity rules, meaning their people traveling to other nations will also be treated.
In Spain, injured foreigners are reportedly being asked for credit cards or to hand over details of their travel insurance, which should not be requested in emergency cases.
Alleged cases include a fatally injured boy from Britain being refused treatment and a woman being charged £2,500 to have a head wound dealt with in Alicante.
Although Spain is currently the only member state being investigated by the European Commission, it is common knowledge that similar practices are followed in other member states.
Confusion can arise due to the exemptions that can be applied as well as differing standards of care in nations across the EU.
Foreigners are expected to be treated on the same terms as nationals, but in some countries items such as beds and blankets are charged to all those who stay in hospitals, varying considerably from the NHS.
As well as emergency treatment, flare-ups for longstanding conditions and the likes of kidney dialysis are also covered, confusing people further.
Recommended Reading
• Applying for an EHIC Card as a Spanish Resident
• Stranded Family's Spain EHIC Nightmare