Spain's mobile market increased in May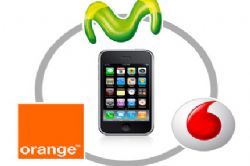 The number of mobile phone customers in Spain rose in May after 10 months of declines in a painful recession that has resulted in high unemployment and hit operators' bottom lines, data from the telecoms regulator showed on Tuesday.
The boost came from growing numbers of contract clients as the pre-pay market continues to shrink, with low-cost virtual operators - which rent network capacity from established networks - leading the return to growth.
The mobile market grew by 31,326 connections overall in May from April, with 97,187 people signing up for new contracts, according to the regulator.
Virtual operators attracted 281,247 new clients, while Spain's biggest mobile networks, Telefonica and Vodafone lost connections.
Spain's government expects the recession-hit economy to record growth in the second half of the year but consumer confidence is likely to remain weak for some time during any upturn as austerity cuts and a moribund job market discourage spending.
The total number of mobile connections in Spain stood at 52.1 million in May, down 5% from a year before.
Virtual operators offer cheap deals that appeal to cash-strapped consumers facing a record unemployment rate of 27% and many fixed-line specialists now bundle virtual mobile services at rock-bottom prices with internet and television.
Their market share grew to 11.1% in May from 7.7% a year earlier. Market leader Telefonica's slice of the market dropped to 34.9% from 38%, while Vodafone's share shrank to 25.5% from 28.2% in May 2012.
Competition remained fierce in May, with close to 600,000 Spaniards switching provider. Telefonica lost 199,048 connections overall and Vodafone shed 57,617 lines.