125 Spanish Bankers earned average €2.4 Mln in 2011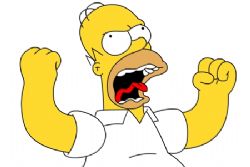 More than 100 Spanish bankers are paid more than one million euros a year, according to figures for 2010 and 2011 released Monday by the European Banking Authority.
Specifically, 125 officials in the sector received an average remuneration of €2.4 million in 2011, the highest average among the bankers of all European countries paid over one million euros a year. The average in 2010 was €2.25 million. In 2011, they jointly received €106.9 million in fixed salaries and €198 million in bonuses.
Of the 125, 44 worked in investment banking, 60 in other areas and 21 in retail banking, a figure surpassed only by Britain, which in 2011 had 2,436 bankers paid over one million euros, followed by Germany with 170, and France with 162.
Spain last year received a bailout from its European partners to clean up the balance sheets of banks badly hit by exposure to the ailing real estate sector.