EU tells Spain to reclaim Shipbuilding Tax breaks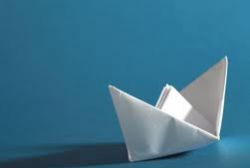 The EU today said it would ask Spain to recover some tax breaks from buyers of Spanish ships between 2007 and 2011, a decision that may weaken the already ailing shipbuilding industry in the EU country with the largest number of people out of a job.
The decision, announced by EU Competition Commissioner Joaquín Almunia, comes after a 2-year probe on the legality of the tax breaks Madrid gave buyers of Spanish-built ships.
The breaks allowed shipping firms to shave 20% - 30% off the purchase price charged by the shipyard, a practice that Brussels says is incompatible with its rules on state aid, which are designed to eliminate taxpayer support of uneconomical industries or companies.
The EU decision is less damaging for the Spanish sector than was feared before the announcement, because it doesn't force the government or the shipyards themselves to pay back any funds. Instead, Mr. Almunia said Spain's government will have to assess how much money the shipping companies have to repay, an amount that may range in the hundreds of millions of euros according to some government estimates.
It isn't immediately clear how Madrid will recoup the funds, with shipping companies often buying or leasing vessels through intermediaries.
Spain's shipbuilding industry called the decision "unfair," but said it is confident that Madrid will now distribute the losses among ship buyers to minimize damage for the sector.
Spain's shipyards employ 87,000 workers.
Almudena López del Pozo, chief executive of the shipbuilders association Pymar, welcomed the end of two years of uncertainty during which Pymar reckons Spain lost an estimated 50 contracts to build ships. The losses contributed to the closure of 7 out of 26 private shipyards in the period.