Spain Foreign Visitor Numbers and Expenditure Increases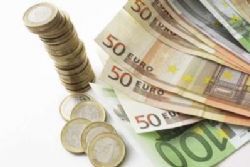 A report issued on Tuesday by Spain's Tourism Board has shown a 9.3% increase in visitor numbers for the month of May, when compared to the same period in 2012.
The study goes on to report how Brits made up almost one-quarter of all foreign residents visiting the country during the month.
As in previous years and months, the Balearics were the most popular location in Spain for holiday making Brits holidaymakers, with almost one-third of all Brits making it their destination of choice. Visitor number for the Islands saw an increase in visitor numbers slightly above the national average, at 10.8%.
Following the UK, with 22% of all visitors by Nationality, Germany and France came in joint 2nd place with 16.4%.
In the first half of 2013, a total of 19.8 Million visitors were reported to have arrived in Spain, representing a 3.9% growth on the first half of 2013.
According to Traveldailynews.com, Spain gained an additional €18 Million in the first half of 2013 - up 7.9% on the same period last year.
Recommended Reading
• Spanish Tourism Stats Confusion
• Spain : Tourism Expenditure for April 2013
• Mr Grumpy V Spain and Statistics
• Spain sees food tourism explosion