Spain's bad debt ratio 11 times higher than 2007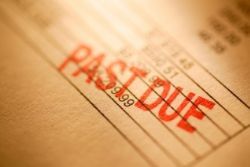 The total amount of toxic debt on the books of Spanish Banks soared to 11.2% for the month of May - up from 10.9% at the end of April.
The information released by the Bank of Spain earlier today revealed how the financial burden of unpaid loans amounted to €170.2 Billion at the end of May - an increase of €3.1 Billion from the previous month and €14.25 Billion up on the same month last year.
Although lower than the previous peak of 11.4% seen in November 2012, the 11.2% bad-debt ratio compares to a figure of just 1% seen in 2007, before the grip of the economic crisis took hold.