Castellon Airport : A Further Cock-Up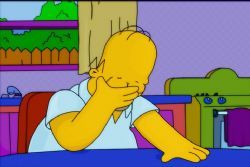 You really couldn't make it up.
A miscalculation in the design and construction of the runway at Castellon Airport has now been found to limit it's use to smaller aircraft.
AENA Inspectors have studied the runway and ruled that it is not safe for larger commercial aircraft to use the runway unless and until further steps are taken to modify the runway.
The Generalitat Valenciana has acted quickly to commission an investigation to ascertain the costs involved in making such adjustments, however it is clear that Regional Minister for the Economy, Max Buch, was speaking too soon last week when he announced that "Castellon Airport will be operational by October 16th." .
This must surely also leave a large question mark hovering over any immediate sale of the airport - especially any reduction to the price likely to be negotiated.
Meanwhile, the region's PSOE opposition party has accused President Alberto Fabra of hiding the situation at Castellon Airport, who they claim must have known that the facility did not meet the requirements as stipulated by AENA and EASA.
Read further Castellon Airport news by clicking the link >> HERE <<.