Spain considers increased joint custody in divorce cases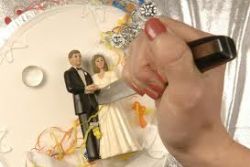 The Cabinet on Friday approved a proposed reform of the civil code that no longer makes cases of joint custody of children in the case of the divorce of their parents the exception.
The draft law presented by Justice Minister Alberto Ruiz-Gallardón at a news conference after the regular Cabinet meeting on Friday will allow the judge in cases of divorce or separation to decide what the best arrangement is for the children involved, even if this is against the interest of the parents.
Currently, custody normally goes to one parent - usually the mother - who as such has preferential rights to occupy the family home. The current legislation only allows for joint custody in divorce cases when both parents have agreed to such a settlement. The criteria to be used by the judge will be based on the "greater interests" of the children in question, above those of the parents.
Gallardón justified the amendment to the law on the need "for judicial reality to adapt to the changes that have taken place in Spanish society."