UK Football Club 'Not for Sale' to Spain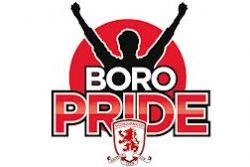 Report in the Spanish Press are incorrect, and the UK's Middlesborough United football club is not for sale.
According to the Darlington and Stockton Times, reports in El Confidential that Singapore billionaire Peter Lim and super-agent Jorge Mende are considering an offer for the North-East club is without official confirmation.
The duo had initially attempted a buy-out of Atletico Madrid, but had switched their attentions to Middlesbrough after linking up with former Manchester United and Chelsea chief executive Peter Kenyon.
Reports suggest that the businessmen wanted to use Middlesbrough as a means of promoting promising young players to the European market.
Although Middlesbrough chairman Steve Gibson has been in conversation with both Mendes and Kenyon this summer in an attempt to sign players from clubs in Spain, he has repeated that he has no desire to sell the club, which he owns exclusively through his company, Gibson O'Neill ltd.