Which? Compares Airlines Flying to Spain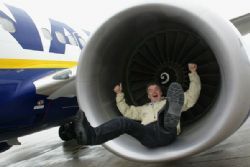 Which? Consumer Association has undertaken a study on the best Airlines to fly with to a number of popular European Holiday destinations.
The study, based on a survey of Which? members considered the 16 short-haul airlines and 23 long-haul carriers currently offering flights to Spain.
The South and Eastern Costas remain popular with British holidaymakers, and British Airways (BA) received the highest customer score of 6 airlines flying here. BA flies to coastal cities such as Alicante, Barcelona and Malaga.
Jet2.com, which also flies to these 3 cities, was also a high scorer for flights from the mainland to the UK. But the no-frills airline came top for flights to the Canary and Balearic islands - it flies to all the main islands such as Tenerife and Menorca, as well as to Fuerteventura.
At the other end of the table, Ryanair had the lowest customer score for flights from the mainland to the UK, while Thomas Cook Airlines came bottom for flights from the islands.