Aerocas would be "most efficient and cost-effective" manger of Castellon Airport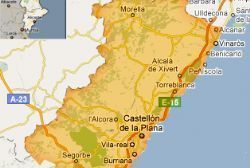 The technical report being prepared on Castellon Airport by the Provincial Government has concluded that "significant savings" will be made if the operation and management of the facility remains with Aerocas.
Although sources from the Generaltat Valenciana have confirmed that such cost savings alone are unlikely to influence any decision, but would come from areas such as third-party contracts, and property taxes.
The unnamed sources also agreed that in addition to costing the Generalitat less, the concession holder would be a more efficient manager of the facility.
The Executive Board of Aerocas are due to meet before the end of August to further discus any likely part they might play in the plans of any new owner of the airport.
Read further Castellon Airport news by clicking the link >> HERE <<.