Average household spending in Spain down 2012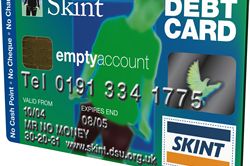 The total expenditure in the average Spanish household was badly hit by effects of the economic crisis during 2012 it was confirmed on Monday in a study published by the country's National Institute of Statistics (INE).
The INE study showed that last year the average household saw its spending reduced by 3.4% on that of 2011 to a total of €28,152 with spending cut in all areas with the exception of education and in health, where spending rose by 7.4%and 0.3% respectively.
The main part of household spending came in three separate areas which can be divided as household costs and include heat, light and water costs, food and drink and transport costs.
Families have also cut back in other areas such as hotel stays and in eating out, with expenditure falling by 7.5% (€199 per household), while leisure activities have increasingly been seen as a luxury that for the moment has to be left to one side, with each household spending an average of €183 (9.8%) less on going to the cinema, theater, art galleries etc...