Spain taps social security reserve fund to pay pensions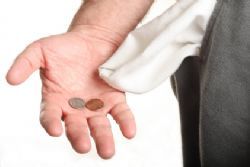 Spain tapped its social security reserve fund for the 2nd time in a month on Monday, the Labour Ministry said, to help with extra summer pension payments as unemployment and retirement costs deplete government funds.
The government turned to the fund for €3.5 billion on July 1 then for a further €1 billion on Monday. Spanish pensioners receive 2 cheques in summer and 2 over the Christmas holidays.
Spain was forced to tap the reserve for the 1st time last year to help pay pension costs, using some €7 billion.
Record high unemployment, which hit over 27% in Q1 and a growing number of retirees on a state pensions have put an unprecedented strain on Spanish social security funds.
The fund was worth €59.3 billion, or 5.65% of GDP, after the operation on Monday, the Ministry said.