Spain to appeal EU order to recover shipyard aid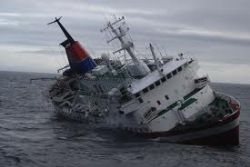 Spain will appeal an EU order to recover state aid paid to investors in its shipyards, Industry Minister Jose Manuel Soria said.
"There is a firm decision to present an appeal," Soria told state radio late on Monday.
The European Commission ordered Spain last week to recover aid given to investors, saying the measure gave them an unfair advantage over rivals.
Shipyard association Pymar has said the European Commission decision would result in the disappearance of Spanish shipyards at a time of high unemployment in Spain.