Hundreds of Illegal Immigrants Storm Spanish Border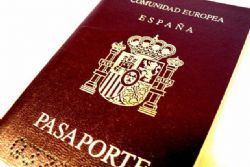 Hundreds of African migrants attempted to cross illegally into Spain's North African enclave of Melilla earlier today, around 100 of them successfully.
According to a Government spokesperson, 2 separate groups stormed the fence whilst it was still dark, in a co-ordinated attempt to breach the border at the same time.
Melilla, home to around 80,000 people, has one of the EU's two land borders with Africa, with the second being the further Spanish enclave of Ceuta, to the west.
Spanish authorities have reported an increase in attempts to enter via Ceuta and Melilla since a crackdown on arrivals via Spain's Canary Islands and in the wake of violent unrest in northern Africa following the Arab Spring 2 years ago.
Earlier this year a group of 25 people were injured as they attempted to scale the fence, resulting in the death of one would-be immigrant from Cameroon.