Spain's Mobile Online Purchases Escalate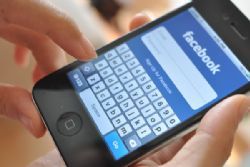 The Economy may have been stuck in recession for some time now, and public expenditure falling, however a recent study by Vente-Privee online sales platform has shown an increase in online sales by Spanish consumers during the summer months.
The report concludes that Spaniards have left behind their traditional mistrust of technology and use their gadgets to buy an average of €185 worth of goods per person, ahead of France and the UK with mobile e-commerce in particular increasing by 141% according to comScore.
Vente-privee says that although over 30% of users combine their computers and mobile gadgets, the latter increases during holiday time, with purchases jumping by 42% in August.
Spain's most purchased items online were clothes, followed by books, electrical appliances, tickets and personal hygiene products.
Prediction are that at least 4 out of 10 purchases made in Spain will be made by mobile devices by 2014.