25 Hell's Angels Arrested in Mallorca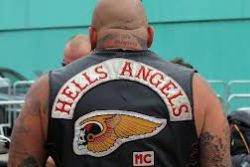 Sources from the Spanish police have reported how they have arrested 25 Hell's Angels in Mallorca.
Amongst the 25 arrests, resulting from raids on 31 properties on the Island was the alleged European head of the group, Frank Hanebuth.
The arrests were made as part of a 2-year Pan-European investigation into the group's suspected activity in drug trafficking, trafficking in human beings, extortion, money laundering and corruption.
An official statement released by the Police earlier this afternoon said how German Citizen Hanebuth owned an estate on Mallorca valued at €2.5 million, where the gang had planned to build a Formula One race track.