Iberdrola bristles at plan to reform electricity sector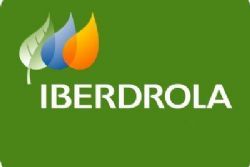 Iberdrola said today how the impact of the planned overhaul of the system governing the generation of electricity in Spain announced earlier this month by the government would have a negative impact on its pretax earnings for this year of €170 million.
That figure does not include cuts to rates paid for electricity generated using renewable energy sources. It also estimated that for 2014 the impact in earnings would increase by €90 million to €260 million.
In a meeting with analysts to present the company's earnings for the first half of this year, Iberdrola Chairman Ignacio Sánchez Galán said the government would need to make an effort to recognize the reality of the situation in the sector before the reform of the system becomes law.
The Iberdrola chairman said he hoped that other political groups would table amendments to the draft bill during its passage through parliament. "I hope that some of these will be taken into account," he said.
He said the planned rates offered for the distribution side of the business provided "an insufficient yield for the cost of capital" involved.
The overhaul of the system is aimed at eliminating the so-called tariff deficit, the difference between what it costs to produce electricity and the regulated rates paid to generators for its supply.
Iberdrola complained that the remuneration of renewable energy producers had been cut across the board, even though solar energy was less efficient. Iberdrola is a world leader in the production of wind energy. "The solution should not entail the transfer of income among sectors from the more efficient to the less efficient," the company said in its presentation. Iberdrola's net income in the first half of the year declined 2% from the same period a year earlier to €1.728 billion, with the company noting the impact of a big increase in taxes in Spain and Britain. It also mentioned weaknesses in its Brazilian operations.
The company estimated that its taxes increased by 79% in the first half of the year due to new generation levies in Spain and the efficiency drive in the UK.
Gross operating profit in the form of EBITDA was down 0.9% at €4.051 billion.
Iberdrola said it had taken advantage of changes to laws governing corporate tax to revalue the assets on its balance sheet by €6.323 billion. In order to do so, it made an advance tax payment of €316 million, equivalent to 5% of the increase in the value of its assets.
However, it said that after taking the advance payment into account, it had generated future tax credits worth a net €1.538 billion. From 2015 onwards, the amortization of the revalued assets is tax deductible over their lifetime.