Spain Train Crash Driver's Facebook Comments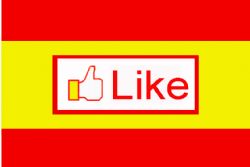 The train driver in charge of the train that crashed in Santiago de Compostela on Wednesday, Francisco José Garzón Amo, was not found to have alcohol in his system, according to sources from RENFE.
El Pais has reported how Garzón has been called to appear before a judge in connection with the tragic accident after spending spent 30 of his 52 years working as a train driver - the last 12 months of which were spent driving on the stretch of track where the derailment occurred.
On Wednesday evening Garzón relieved a colleague from the controls of the train in Ourense, with the accident taking place barely 100 km down the track.
Whilst the causes of derailment are still being investigated, CCTV footage of the accident together with eyewitness reports and information providing by the driver himself, suggest that excessive speed was the cause of the crash.
However, what is shocking are the posts which Garzón had previously made to Facebook showing a blatant disregard for observing the speed limits imposed by RENFE.
On March 8, 2012 Garzon posted the photograph of the speedometer of his training showing speeds of 200km/h - underneath, one his contacts had left the comment "Dude, you're going full speed, braaaaake" read one of the posts, to which Garzón answered: "I'm right on the limit, I can't go any faster or they'll give me a fine." After another comment read, "Christ, you're doing 200km/h," Garzón joked that the speedometer "has not been tampered with." Another of Garzón's contacts then posted a message saying: "If the Civil Guard catches you, you'll lose all your points, hehe", to which Garzón replied, in block capitals: "IMAGINE WHAT A RUSH IT WOULD BE TRAVELING ALONGSIDE THE CIVIL GUARD, AND PASSING THEM SO THAT THEIR SPEED TRAPS GO OFF. HEHE, THAT WOULD BE QUITE A FINE FOR RENFE, HEHE."
Garzon was quick to admit that the train was traveling at speeds of over 180km - more than double the speed limit for that stretch of track - when the derailment took place.
Recommended Reading
• PM's Office Apologise for Train Crash Message
• CCTV Footage of Spain AVE Galicia Train Crash Emerges
• 77 Now Dead in Spain's Worst Train Crash