Bad loans and lending income rise at La Caixa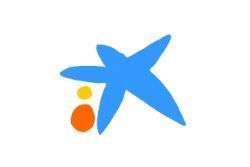 Lending income at La Caixa , Spain's 3rd-Largest banking group, rose in the first half after it bought several smaller banks, though the purchases also pushed up bad debts and it took a hit on refinanced loans.
Caixabank said it had set aside €540 million in provisions against possible losses after reclassifying more of its refinanced loans as non-performing, under instructions from the Bank of Spain.
That added to losses on deteriorating assets, which grew over 50% from the first 6 months of 2012, even though Caixabank, like its peers, had made hefty provisions against losses on soured property assets last year.
Bad debts have continued to rise across Spain's banking sector as more households and companies fall into arrears in a deep recession. Bankia had to be bailed out in the wake of a real estate crash.
Caixabank, which bought Banca Civica and bailed-out Banco de Valencia last year, benefits from a government-funded scheme to protect it from future losses on some assets.
That will shield it from some of the rise in bad debts as its non-performing loan ratio grew to 11.17% at the end of June from 9.4% at the end of March.
A big jump in trading gains and a 10% rise in net interest income, a closely watched measure of earnings on loans, helped Caixabank more than double net profit to €408 million, beating analysts' expectations.
Net interest income came in at €2 billion, in line with forecasts.
Aside from the new rules on refinanced debts, regulatory pressure has also pushed Caixabank to shift its dividend policy.
The bank revealed late on Wednesday it would offer shareholders a payment in shares or cash for its Q2 dividend after the Bank of Spain recently recommended that banks restrict cash dividends to no more than 25% of profit.