Spain Crash Driver Questioned by Police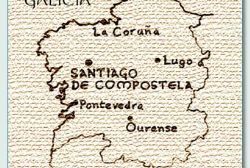 Francisco Jose Garzon Amo has been formally detained by Police, under suspicion of "having caused a crime" relating to Wednesday's train crash in Galica, Northern Spain.
The Regional Chief of Police, Jaime Iglesias, spoke to confirm that Garzon would face formal questioning as soon as he was medically fit to do so. He also confirmed that the number of dead stood at 78, despite reports in the Spanish Press earlier on Friday stating it had risen to 80. The mis-information was explained due to their being "difficulties identifying the remains".
90 Passengers remain in Hospital - 32 of them, including a number of children, in a serious condition.
Iglesias also confirmed that the Police were now in possession of the "Black Boxes",which would enable a team comprising Engineers and Scientists to establish to exact cause of the derailment.
Earlier News :
• Spain Train Crash Driver's Facebook Comments
• PM's Office Apologise for Train Crash Message
• CCTV Footage of Spain AVE Galicia Train Crash Emerges
• 77 Now Dead in Spain's Worst Train Crash