Madrid Court Un-Freezes Hospital Sale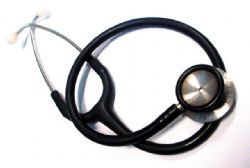 The regional government of Madrid is free to continue privatizing six hospitals as part of its controversial drive to cut public health spending. The Provincial High Court of Madrid (TSJM), the region's highest tribunal, has lifted the precautionary suspension of the process through which management of the health centers was being awarded to three private companies.
The same court halted the process on July 10th following an urgent appeal lodged by the PSOE, which said the courts should analyze a last-minute change to the contract conditions made by the regional health department.
Just 4 days before the deadline for bidding ended, the regional bulletin recorded a substantial change to the five percent financial guarantee that bidders must come up with. By adding the word "annual" on the 10-year contract, the €233 million guarantee was effectively reduced to €28 million.
The court sided with the regional government, ruled by the Partido Popular, which claimed that the 6 PSOE deputies who requested the freeze "do not have a legitimate interest" in the claim. This is reason enough to dismiss the appeal without having to go into the heart of the matter: whether the change to the conditions is legally admissible or not.
This latest decision by the TSJM clearly contradicts its own views from just a fortnight ago, when it put the awarding process on hold because it felt that the changes to the contract conditions "could go beyond the scope of a mere text correction" and found it was "evident" that the guarantee amount "varies substantially" from 5% of the total amount to 5% of the annual amount. This "may have limited the principle of free competition," the court wrote 2 weeks ago to justify its decision.
Legal experts consulted by EL PAÍS said that the judges have now dismissed the case without examining the crux of the matter, and described this behavior as irregular at best. The PSOE said it will appeal this latest court decision.
Thousands of medical professionals and public healthcare users have marched in recent months against austerity policies that have axed nearly €7 Bln from central and regional health budgets in the last three years. In Madrid, the regional government is planning to privatize 27 local health centers as well as the 6 hospitals.
Recommended Reading
• Madrid Court Freezes Hospital Privatisation